Dark Times (video)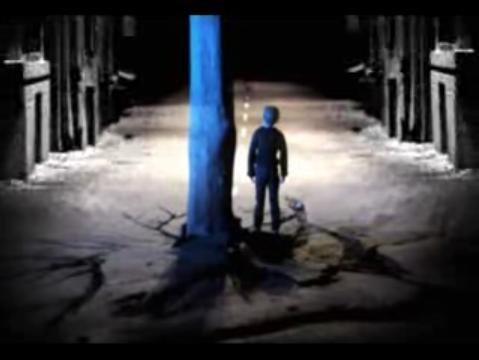 Shihad video
Name
Dark Times
Length
4.25
Initial air date
21 November 2005
Filming Location
Studio
Director
Simon Ward
Watch
YouTube
Information
This video was all done in claymation.
A slightly jerky and fully latex Shihad fan wakes up in Wonderland.
Made over 5 weeks with a bunch of very talented friends.
Characters by Greg Tozer, Heather Kilgour, Don Brooker and Simon Ward
Sets by Ben Price with Tim Tozer, Rob Gillies and Tristan McCallum
Costumes by Cathy Harris
Props by Paul Hambleton
Post by Nick Salmon, Lakshman Anandanayagam and Simon Ward
Animated by Simon Ward with Don Brooker, Luke Rowell and pretty much everyone else did a bit.
Produced by Erin Todd
Directed, shot, edited by Simon Ward
Watch
{{#ev:youtube|mSnQtpONivw}}
References
Back to Videography