Gig 19971024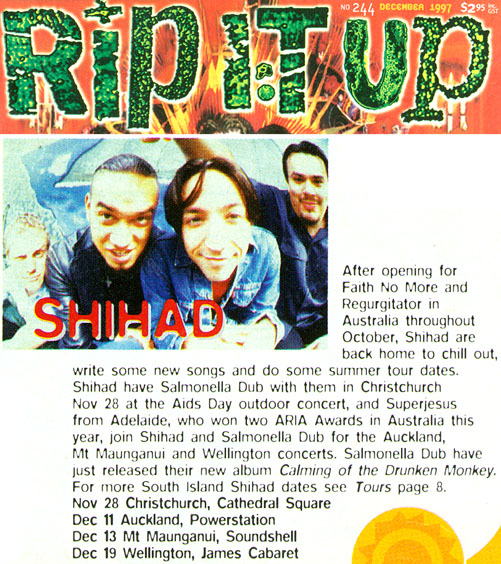 | | |
| --- | --- |
| Venue | Entertainment Centre |
| Date | 24th October 1997 |
| Location | Brisbane, QLD |
| Country | Australia |
| Number of songs |  ?? |
| Support | Supporting Faith No More |
| Event start | ?? |
| Capacity | ?? |
| Ticket price | ?? |
| Sold out? | ?? |
Set List
Notes
Comments from a FNM fans "To start with Shihad were great, you couldn't ask for a better support, it was dissapointing that the crowd were not really into them, but I guess everyone was just hanging out for FNM."
"FNM were supported by a NZ band called SHIHAD, should of been called SHITE. We ignored their set after the first couple of crap songs. The bar beckoned."
"A band from NZ called Shihad supported but were incredibly bad."
Bootleg
Audio
No
Video
No