Gig 19971027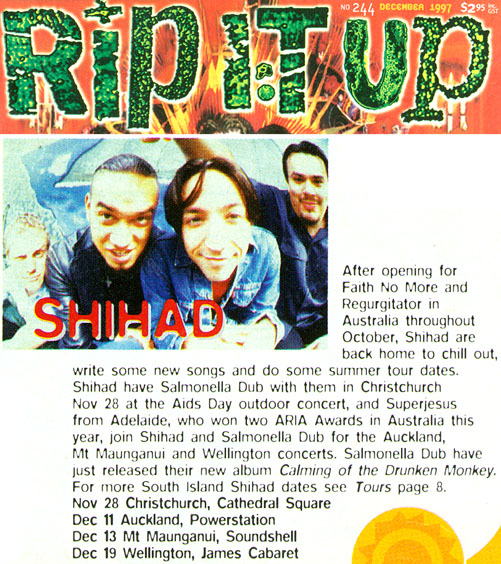 | | |
| --- | --- |
| Venue | Festival Hall |
| Date | 27th October 1997 |
| Location | Melboure, VIC |
| Country | Australia |
| Number of songs |  ?? |
| Support | Supporting Faith No More |
| Event start | ?? |
| Capacity | ?? |
| Ticket price | ?? |
| Sold out? | ?? |
Set List
La La Land
Notes
Setlist is not complete and not in order.
Comments from a FNM fan "Shihad were quite good tonite, they sounded a lot better than the previous night and I could actually make out what the singer was saying. Thank god he didn't take off his shirt tonite, maybe he had learnt his lesson from last night."
"I saw a bit of Shihad but all I recognised was Lalaland."
Bootleg
Audio
No
Video
No