Gig 20160702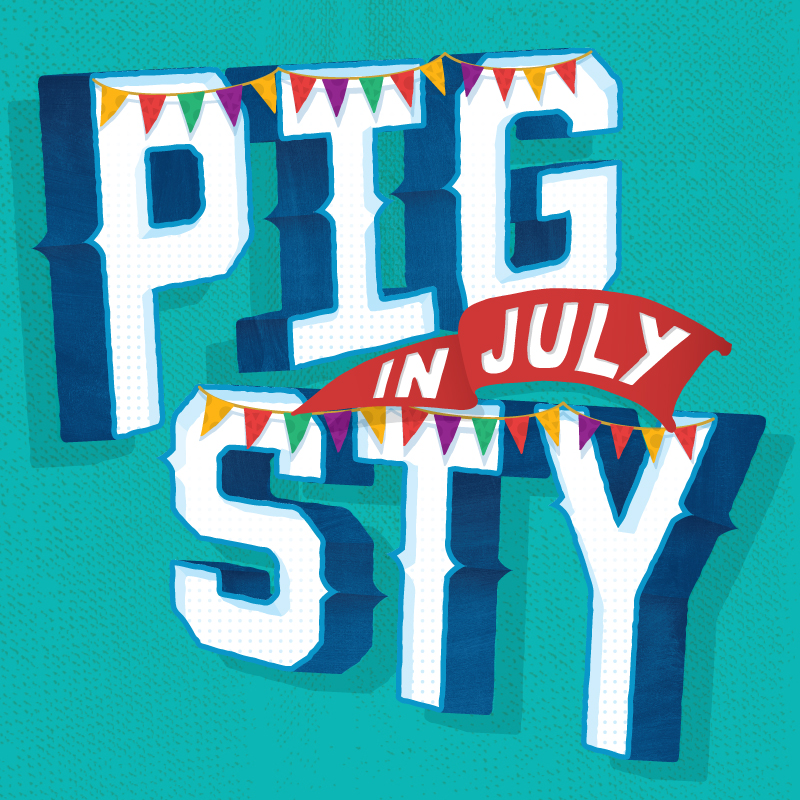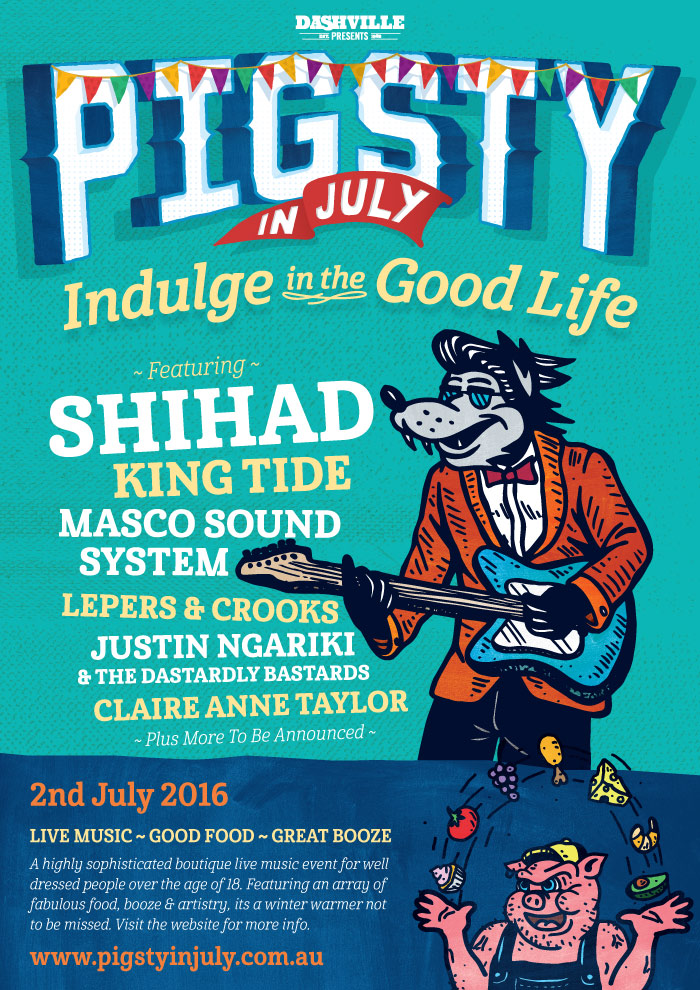 | | |
| --- | --- |
| Venue | Dashville (PigSty in July) |
| Date | 2 July 2016 |
| Location | Belford, Hunter Valley, NSW |
| Country | AU |
| Number of songs | |
| Support | King Tide, Masco Sound System, Lepers & Crooks, Justin Ngariki & Dastardly Bastards, Claire Ann Taylor & more to be announced |
| Event start | 12.00pm-10.00pm |
| Capacity | |
| Ticket price | $48.00 + BF Tickets from Ticketbooth |
| Sold out? | |
Set List
Notes
"Pigsty is a '2nd-hand-formal' themed event.
GENTS: There's no expectations here, other then that we want to see smart, sophisticated men who takes pride in a pre-loved suit.
LADIES: We want to see ladies who can rock a dress of any era or style. Its a chance to get one of those awesome dresses that you thought you'd never wear again. Perhaps a dress may have been too much for a previous function could be ripe for this one. For those who want to restock the wardrobe, perhaps a visit to one of your local second hand stores should be in order? Rest assured which ever option you choose, it'll be perfect for Pigsty. Please bare in mind that high heels will be great for aerating the soil, but not so good to walk around in. It goes without saying that it will also be winter so be sure to bring a jacket."
Photos
Bootleg
Audio
No
Video
No