Gig 20080118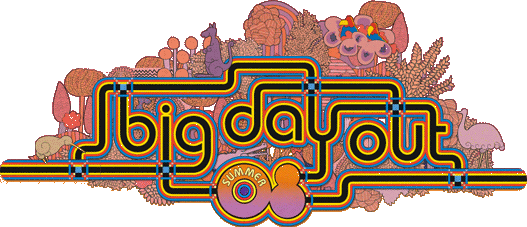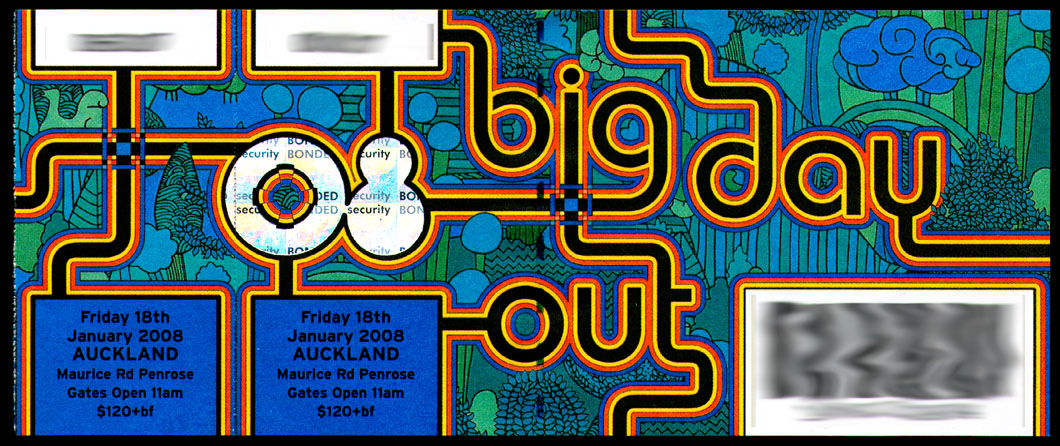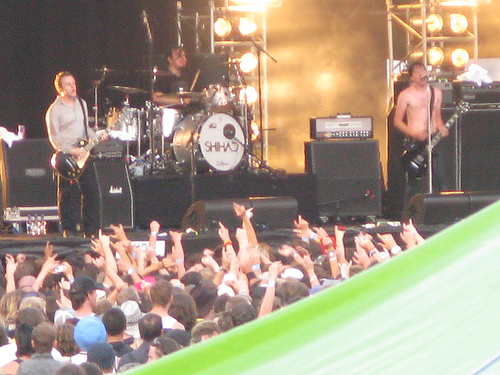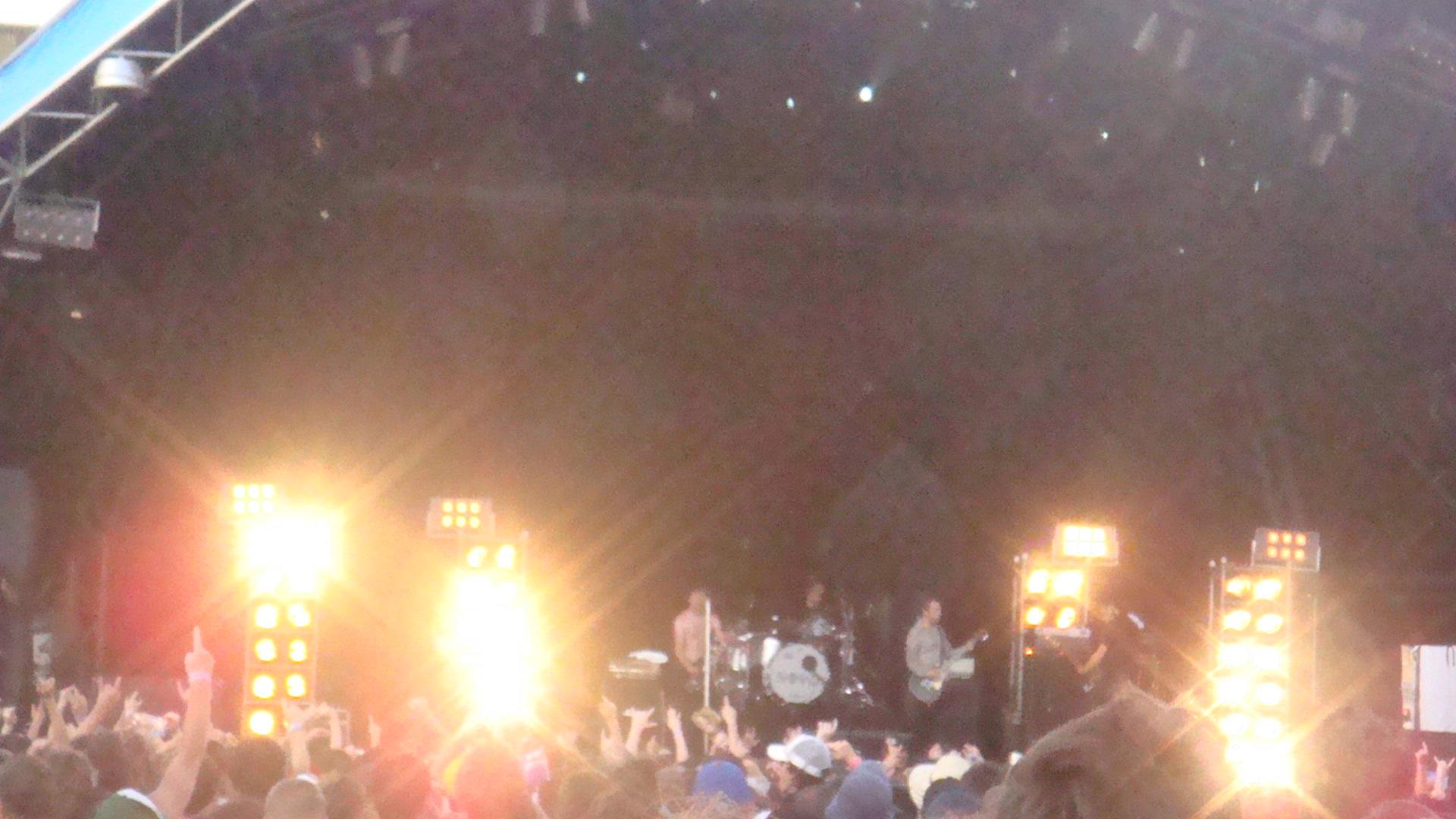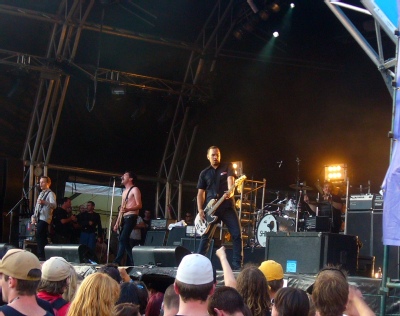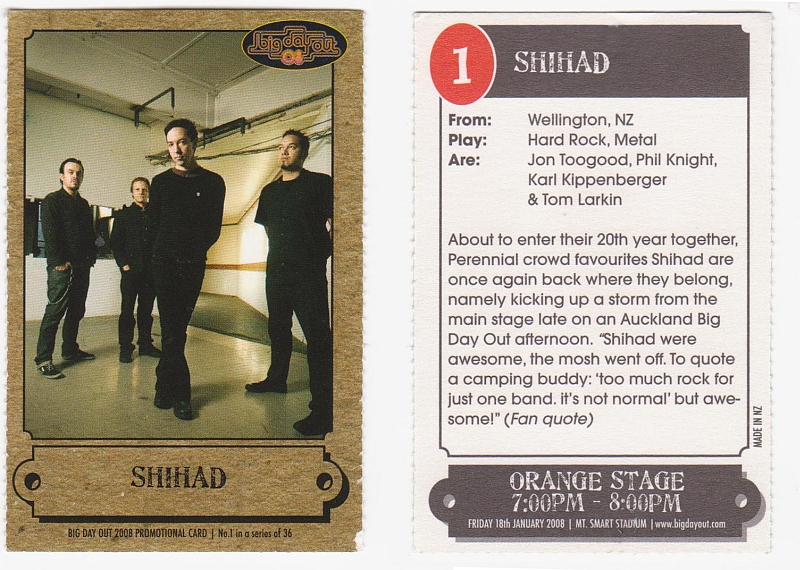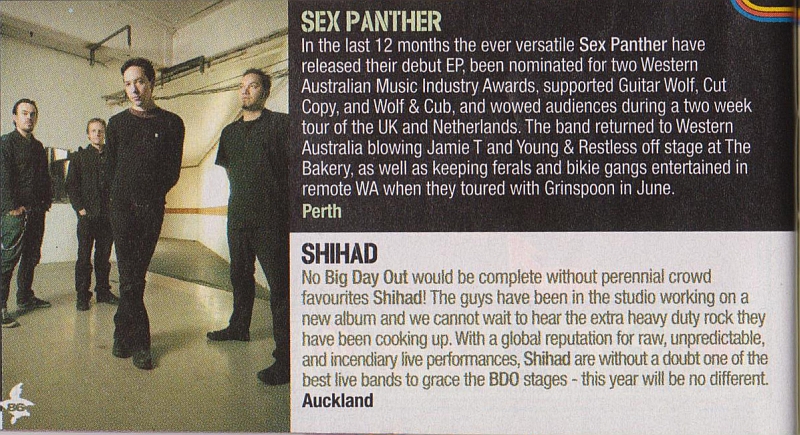 Venue
Mt Smart Stadium (BDO)
Date
18 January 2008
Location
Auckland
Country
New Zealand
Number of songs
12
Support
Other artists (festival):

Rage Against the Machine
Bjork
Arcade Fire
LCD Sound System
Dizzee Rascal
Billy Bragg
The Clean
Katchafire
The Phoenix Foundation
SJD
Grinspoon
Cut Off Your Hands
Hilltop Hoods
Paul Kelly
Battles
Young Sid
Antagonist
Motocade
Dr Octagon
+ More

Event start
11am (Shihad 7-8pm Orange Stage)
Capacity
47,000
Ticket price
$120 + BF
Sold out?
Yes
Set List
TXT File Info G&E Flac Info G&E MP3 Info
Notes
Shihad had to stop early on in their set due to BDO organisers stopping them due to people trying to climb the D barrier and crushing the entrance to the D. Shihad were not allowed to start again until the people were off it, this continues for around 5 minutes.
Shihad are only playing the Auckland BDO in 2008.
Tickets were available from all Ticketek Outlets, phone and credit card bookings 0800 Ticketek (0800 84253835) or Ticketek Website, Real Groovy, Sounds, ECM, STA Travel, all good music stores nationwide and from the BDO website Big Day Out Wesbite [1]
Photos
Bootleg
Audio
DetMackey Recording
Thanks to DetMackey for the first mp3 recording. Note: When You Coming Home and Wait And See are not split are both songs are contained in the one MP3 file.
Lineage: Olympus Digital Voice Recordr WS-210S (constant 128kbps bitrate)
G&E Recording
FLAC Lineage: SP-CMC-6 (Hypercard caps) > SP-HPM-1 (no bass roll off) > Roland Edirol R-09 (Line in at 24bit/48k wave file) > Adata Class 6 8gb SDHC card > USB2 > HDD > Steinburgs WaveLab 3.03a > CDWAVE track spliting sample rate conversion to 16bit/44.1k > FLAC v1.1.4a with FLAC Frontend v1.7.1 > .FLAC > You
MP3 Lineage: SP-CMC-6 (Hypercard caps) > SP-HPM-1 (no bass roll off) > Roland Edirol R-09 (Line in at 24bit/48k wave file) > Adata Class 6 8gb SDHC card > USB2 > HDD > Steinburgs WaveLab 3.03a > CDWAVE track spliting sample rate conversion to 16bit/44.1k > Exact Audio Copy v0.99 prebeta 3 > Lame MP3 encoder 3.97 > .mp3 (Vairiable bitrate 128kBits/s) > You
Kinopus Recording
Sony CyberShot DCS-T70 > Movie Mode > MPG > Computer > Super C > 192kbs .mp3 > You
Video
No
References