Aassd
Shihad Wiki is the biggest resource of information on the internet for the NZ band Shihad.
This website was started in March 2007 and has steadily grown into a monster of a site.
This site features information on past concerts, their discography, tabs, history and a whole lot more of history revolving around the band.
If you would like to help out and get an account so you can help edit the site email Karit
and he will sort you out with an account and what not. Why do you need and account to edit? isn't this a wiki? Well having people sign up is in hope to stop vandalism and spamming.
There is more that we would like to do to make this site better and their there a great Team making this happen. If you like the site and want to help out in a different way have a read of this.
Radio Station The Rock aired the new single Count It Up at 8pm on the 12th of March. We hope to bring you details on a music video shortly.
Beautiful Machine Special Signed Edition Pre Order (Limited Time Only)
JB Hi-Fi online store is taking pre-orders for the limited edition of Beautiful Machine which features a second disc of 6 B-Sides and currently, JB Hi-Fi are selling this signed by the band for only AU$19.99. This will sell out quickly we guess so get in quick!
JB Hi-Fi - Beautiful Machine Special Edition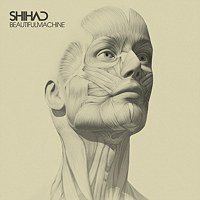 Shihad have set their release date for the new album, it will hit stores in New Zealand and Australia on the 26th of April, the same day as they play Home Grown Festival in Wellington.
Request or Vote for Shihad's " One Will Hear the Other" using the links below:
Triple J Super Request
JTV Video Requests (Hottest 20)
Nova 969 Sydney
Nova 100 Melbourne
Nova 106.9 Brisbane
Nova 93.7 Perth
Nova 91.9 Adelaide
Hot 30
Channel V What U Want Vid Requests

One Will Hear The Tour
Shihad are on tour through out Australia as we speak, covering NSW, VIC, SA, ACT and QLD, this tour runs through till the 16th of March. Click on tour poster below or go to our Gigs page for more details on these gigs.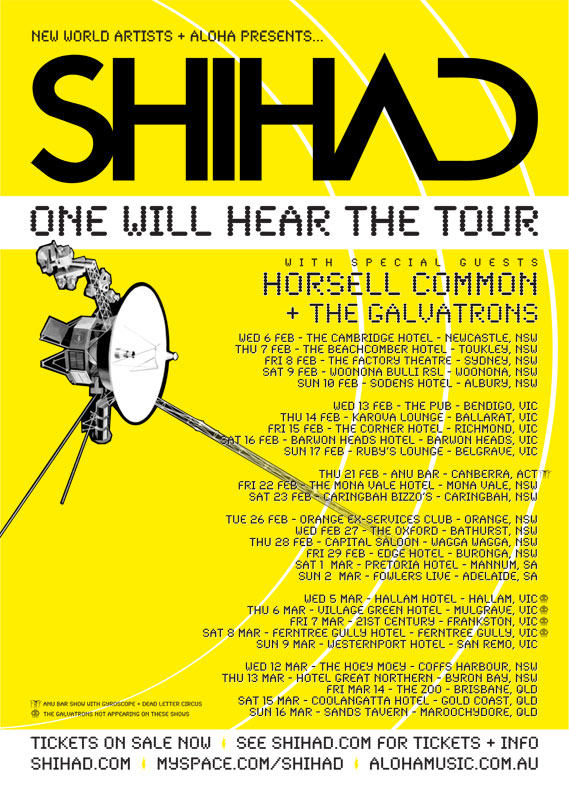 Touring Europe on a budget, Shihad and HLAH crossed paths (or opened for Faith No More) regularly. The bands learnt to ask politely, "Can we eat your rider?" (the rider is the excessive catering supplied to mega-selling bands.) Touring (or visiting) with Faith No More, Jon Toogood learned to love Frosties, the children's cereal that has always been a staple item on the Faith No More rider.